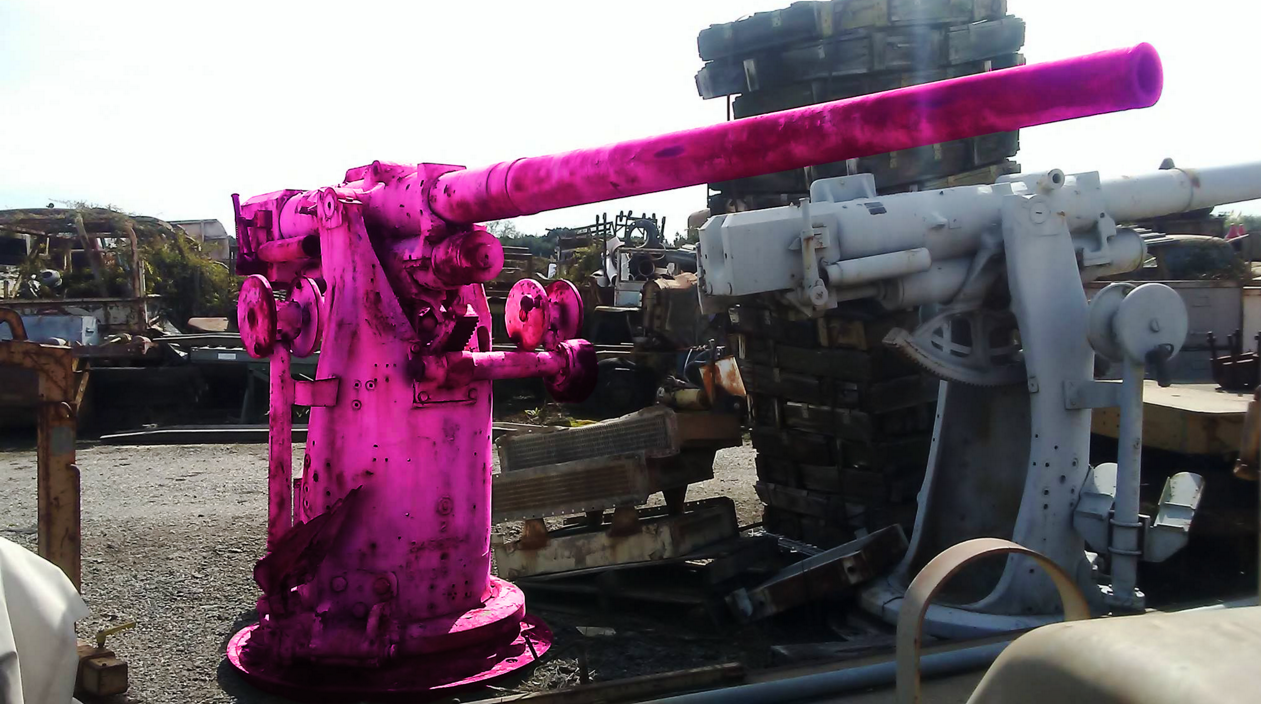 LOUD - Artillery Works
An ongoing series of works that addresses the importance of purpose and designation.
These beautiful machines were created for the purpose of destroying other beautiful machines and thus taking life.
When these decommissioned weapon systems have served their purpose, become outdated, or are eventually replaced. They are returned to the dormant state only to be used as target practice, become museum pieces, or to be forgotten about and eventually scrapped.
The re-purposing of these war machines into high powered electric colored objects of fine art through restoration and rehab, give's these objects new life and purpose. To live on there new future in just as important of a role as there intended purpose of removing the enemy from the sky, land, and sea... as an object of art in museums, private collections, and town squares.

Artillery Works project is always looking for military hardware, vehicles, weapon systems, tanks, half tracks, duck boats, etc...
If you have a piece you would be willling to donate or become part of the project please feel free to contact at any point.

Project currently seeking exclusive representation.

Please contact or commissions.