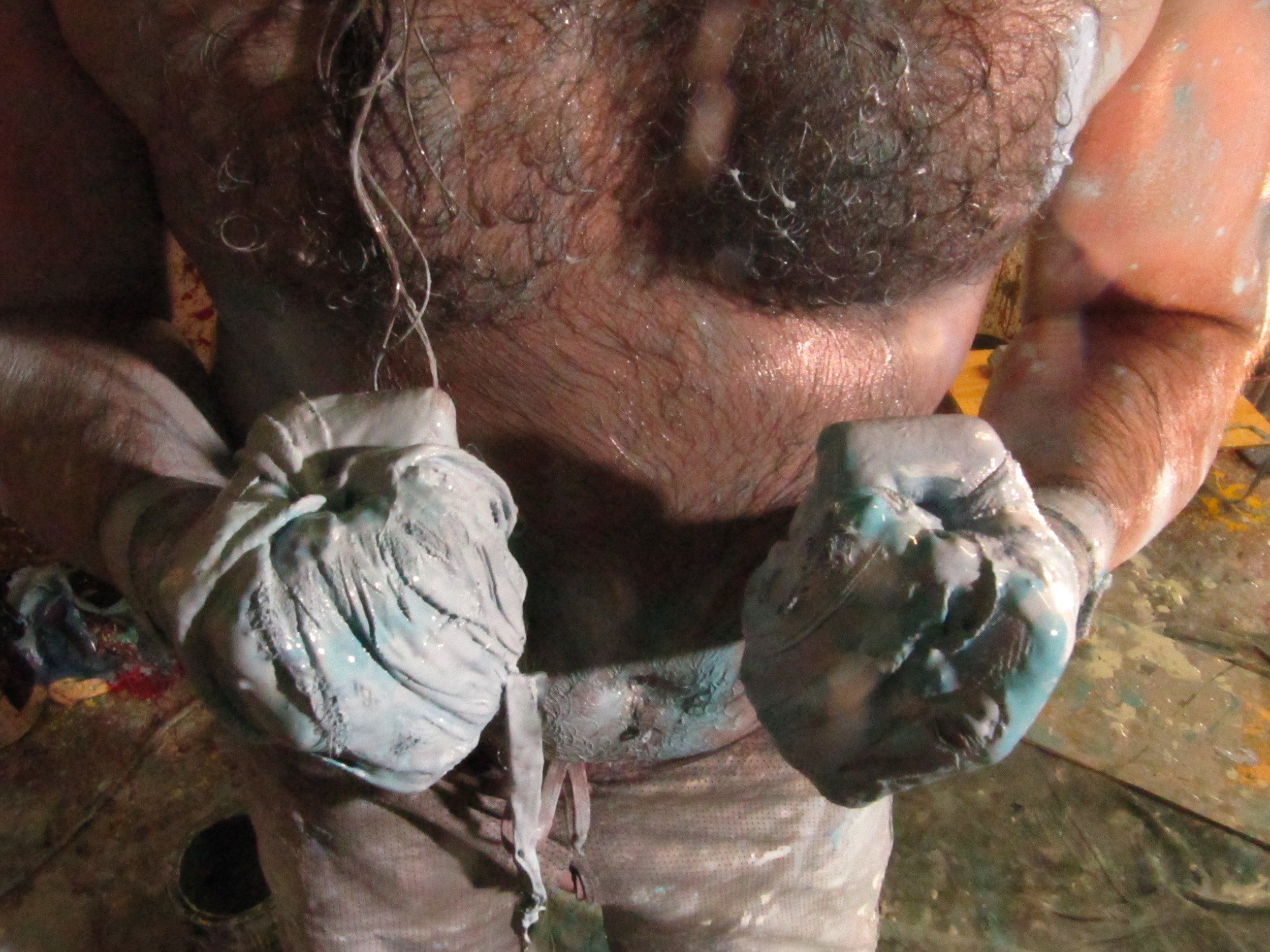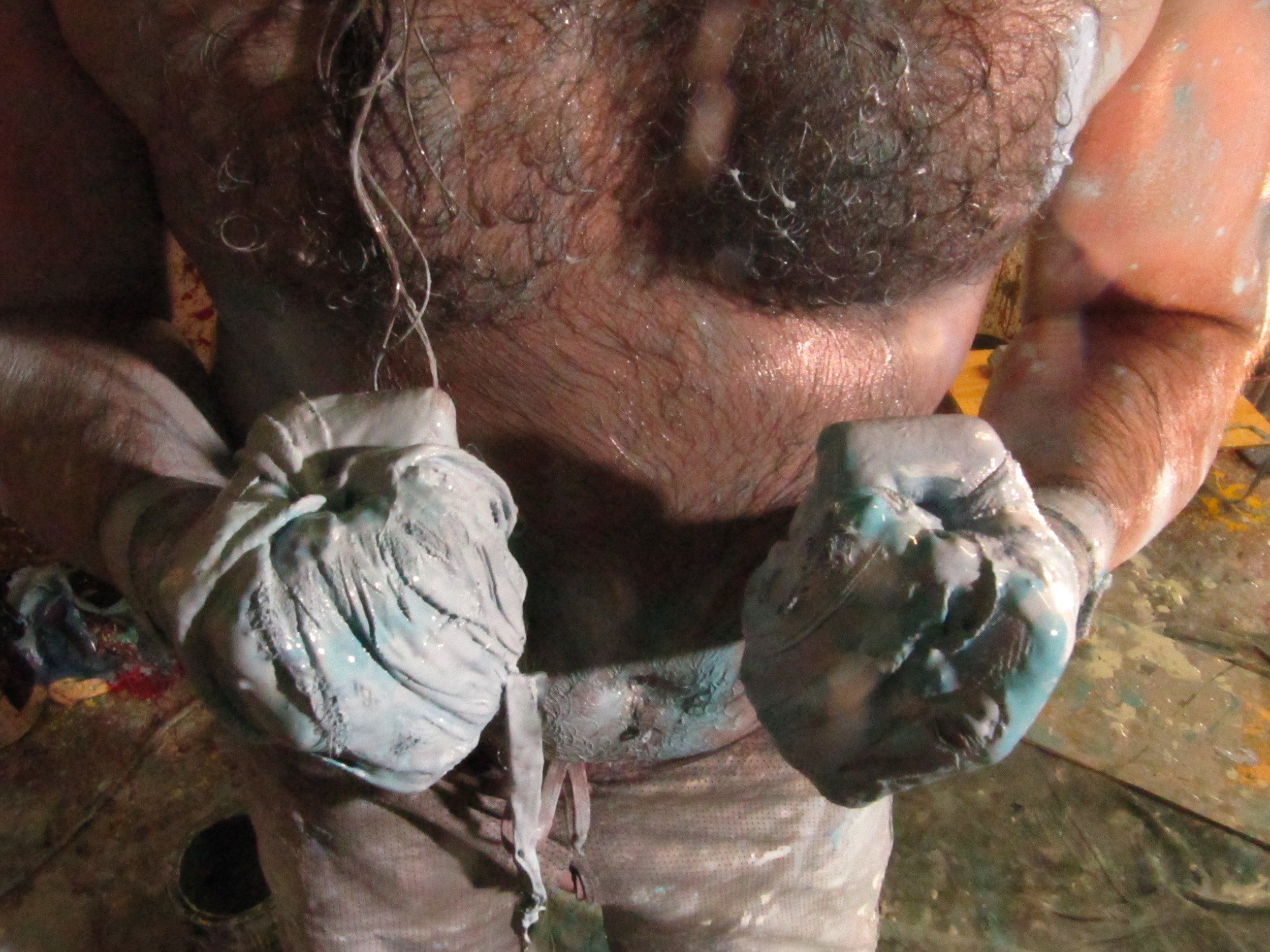 the VIIIth series 2
series 2
a participatory phase of "the art of violence" project.
each painting created using archival pigments and paints.
this series will consist of strictly commissioned works and their pair.
each painting will be a series of colors chosen by the commissioner.
the strike pad/bag will be covered with a canvas and held/steadied by the commissioner.
each painting will be a predetermined amount of strikes and/or minutes of striking, for every painting commissioned there will be another created in its likeness in time, color, size, and strikes.
will create work live at the exhibition.
twice a week for designated time periods will create live pieces for commissioners.
one full bout per weekend of the exhibition - pre sold.
buyer choses paint color, residual canvas, length of bout, floor tarp painting, choice of photographer, and whether the bout is public or private.
this series is currently active and is accepting commissions